It's 4:38 on Friday afternoon and you have just been informed that the Subject Matter Expert (SME) for your next project is leaving the organization. The project kicks off soon and there is no one else who can step in for the SME. You need to bring someone on board quickly. How will you find that person?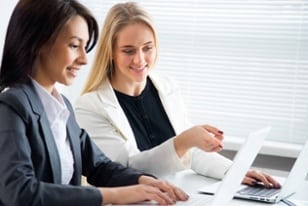 Here are five great places to find a SME:
Professional associations
Posting an employment listing at a professional association's career or employment link is an excellent way to target potential SMEs. A well-written listing narrows the overall candidate pool, reducing the time needed to screen qualified candidates. While some organizations charge for posting an employment listing, the benefits of narrowing the candidate pool may outweigh the cost of the listing.
To find professional organizations, try searching the extensive list of professional associations available through the Directory of Associations or at Career One Stop. Their search features allow for searching by name, type, category, or location.
Unlike massive job search sites like Indeed, niche job boards are valuable for reaching potential candidates with specialized knowledge or career interests. Many niche job boards offer free employment listings as well.
The bloggers at Proven have a listing of over 100 niche job boards. Job Stars also has a comprehensive list of job boards by category.
Adding a social media component, particularly LinkedIn, to traditional search strategies extends the reach of the traditional candidate search. LinkedIn offers companies the option to pay for an employment ad. These ads appear on LinkedIn's job board and the homepage of potentially qualified candidates, helping ensure the ad reaches a large number of qualified candidates.
Posting an opening on your organization's LinkedIn news feed costs nothing, but mainly reaches LinkedIn members who are already following your organization. If you have a large personal network on LinkedIn, you can easily share your SME requirements there as well. 
Blogs and industry publications
Another option is to search blogs and industry publications to locate potential SME candidates. A Google search of relevant keywords will often turn up a list of top blogs by industry. Once you have identified potential bloggers, reach out to them directly and let them know you are searching for an SME.
Industry publications may allow job ads. If so, this is another way to reach a targeted audience with expertise in the subject area. You can find a list of trade publications and journals through Ebsco.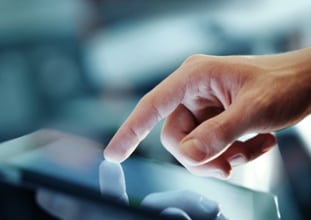 Full-time and adjunct college faculty members may be interested in SME opportunities. Start by searching for faculty in the department or program area relevant to your search. For full-time faculty, contact information is often provided by department or program area or in a separate faculty and staff directory.
If you are unable to locate contact information for adjunct faculty, reach out using the department's general phone number or email address.
Let a vendor do it for you
Another option for finding a trusted SME quickly is to reach out to a content development company. A quality vendor will have a network of subject matter experts ready to help with your project immediately. These SMEs will have already been vetted for their expertise and ability to work with stakeholders so they'll be ready to assist you with your project quickly.
 Other Related A Pass Blogs
Best Practices for Working with SMEs
Four Responsibilities of an Effective Subject Matter Expert